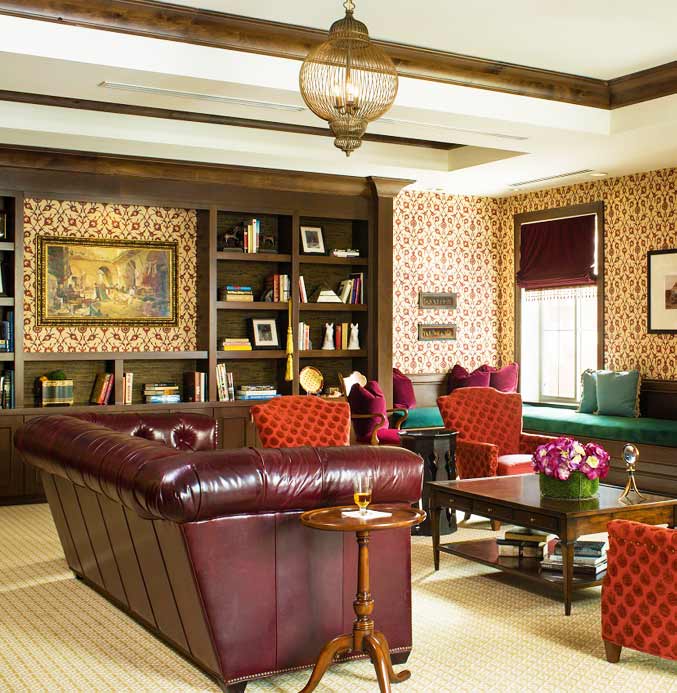 Fine Dining – Indulge in exceptional cuisine in elegant and refined settings at our independent senior living community. Our upscale and gourmet meals are prepared by trained, executive chefs who focus on high-quality ingredients and expert preparation to provide you with healthy meal options.
Concierge Services – Trust our concierge services to provide you with a high level of personalized assistance and support. The concierge can assist with scheduling appointments, making reservations, or any other tasks to ensure that the many details of daily life are taken care of so that you can enjoy a worry-free lifestyle.
Chauffeured Transportation – is available with luxury vehicles for transporting residents to scheduled appointments and personal errands. At our luxury independent living community, we help residents maintain their freedom and mobility with reliable transportation options.
Prioritize Yourself at Our Independent Living Community
You have likely spent the majority of your life dedicating yourself to your career and caring for others before yourself.
When it comes to life post-retirement, Balfour Senior Living understands the need to prioritize yourself and your needs.
At our independent senior living community, we recognize the importance of relaxation and tranquility, while simultaneously emphasizing vibrant experiences for our residents.
Independent Senior Living Amenities
At Balfour, our Downtown Denver community has an array of amenities for our residents. Our amenities include:
On-site concierge services
Bi-weekly housekeeping and linen services
Daily chef-prepared meals
Chauffeured transportation
Valet parking for reserved parking spaces
Fitness center with state-of-the-art equipment
Comprehensive Life Enrichment Programing
Beautiful outdoor spaces with seating
Business center and conference room
& much more!
Book A Tour Of Our Independent Living Facilities
Balfour Senior Living's independent senior living community concentrates on providing residents with opportunities for social interaction and an engaging lifestyle. We offer luxurious amenities in our award-winning environments.
Our independent living facility in Downtown Denver, allows you to live like royalty. Contact our leasing counselors to inquire and schedule a tour today!